Domicile
K. Hansen Transport AS is domiciled at Park Alle 14 - 18 in Vejen and being located in the Triangle Region Denmark, we have an optimum position to solve transport and logistics assignments in all of Denmark.
At the address we dispose of our own filling station and car wash and the entire area is video monitored.
Each day more than 100 trucks are handled at the address, be it off-/on-loading of own vehicles, to-/from-delivery at the warehouse or collection of export cargo.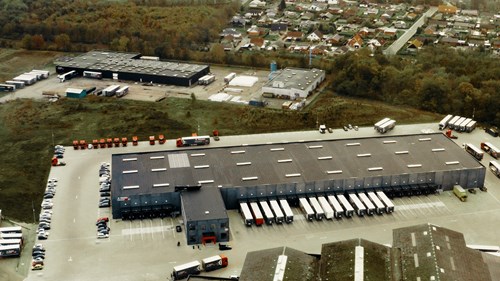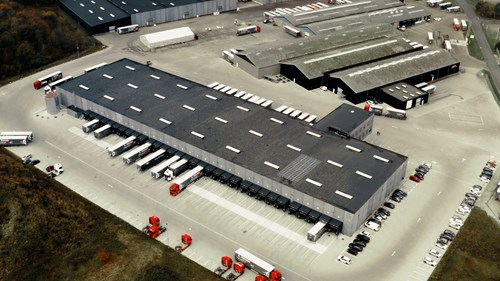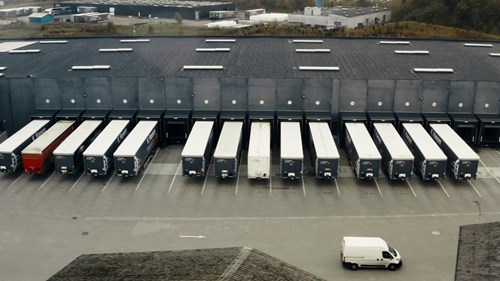 In the building at Park Allé 14 (photo below, building at the bottom) we dispose of storage areas for our warehouse. Furthermore, we hire out office premises to external hirers in the office building facing Park Allé.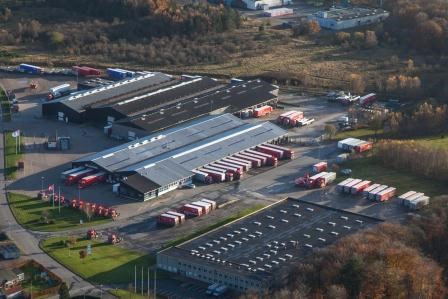 In the month of February 2016, the 5,000 m2 large, new and top modern warehouse was ready. The ware house comprises 4,000 m2 warehouse and 1,000 m2 terminal. The warehouse takes up a good deal of space at Park Allé 18, especially in the height, as the building is higher than the other buildings. The new warehouse is arranged with racks in order to exploit the space in the best possible way and 7,500 pallet spaces are at disposal.
+2.000 m2 (2017) + 2.000 m2 (2018) + 4.000 m2 (2019).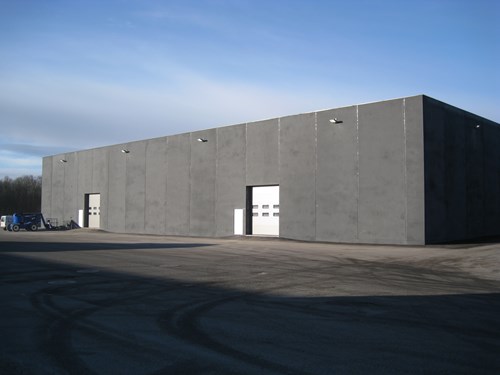 At Sverigesvej 8, Vejen (photo below) we dispose of a large warehouse.