CUSTOMER LOYALTY SURVEY 2019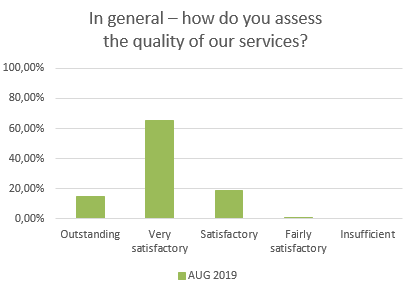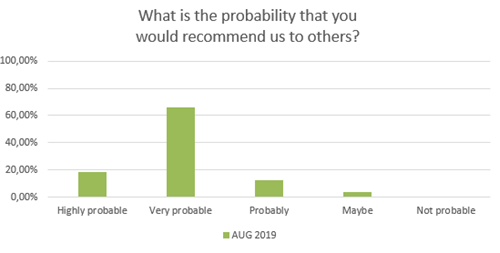 Marianne Bolander, Purchaser of Umicore Building Products Scandinavia A/S (warehouse customer) says:
"I must admit that we were very anxious about the start-up with K. Hansen Transport AS, as packing of our products requires extreme care. We have approx. 500 article numbers in stock and they are very similar to each other. There is extremely much picking work, down to a few pieces, so we know from experience that it can be hard to handle especially at the beginning. But I must say, until now the start-up has been extremely good and easy and the entire team seems to be very professional in carrying out their work." 
CUSTOMER LOYALTY SURVEY 2018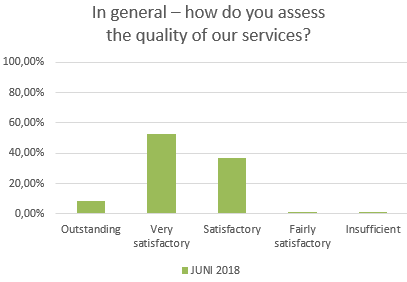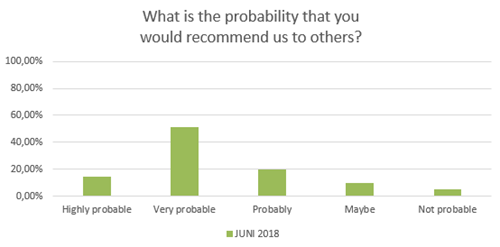 Jesper Dam Buch, Service Manager of Epoke A/S says:
"At Epoke we have untraditional goods that do not meet the Measurements of a standard EUR pallet. Epoke produces solutions for combating slippery roads and has a wide palette of products in this area including snow plows, liquid spreaders, let spreaders, for runners and mix plants. Transporting these machines requires great experience of the driver who handle this task. We have worked with K. Hansen Transport for many years, and we have great faith in both the drivers and the equipment that K. Hansen Transport makes use of in relation to transporting our various machines. K. Hansen Transport exhibits great flexibility, which is a very important factor i our industry".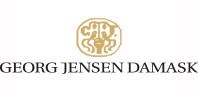 Jes Andersen, Supply Chain Manager of Georg Jensen Damask says: "We chose K. Hansen Transport AS to be our transporter, as we could use the national day-to-day distribution and moreover, K. Hansen Transport AS provides storage hotel and unloading of our containers. It is a great advantage for us that we have such possibilities for good and professional handling of our goods using only one company."