Transport with crane service
We are specialists in distribution with crane with capacity up to 95 TM (35 m. range), that makes loading and unloading independent of trucks and construction cranes. This is an advantage, for example, for delivery directly to construction sites or to private recipients.
Our qualified and educated driver team has the experience and routines for perfoming versatile and demanding cranes, and we have crane equipment that ensures proper completion of the task.
Several of the cranes are fitted with spindle, rotator and fly-jib to further increase range and possibilities. There is the possibility of special transportation with both extra length and width.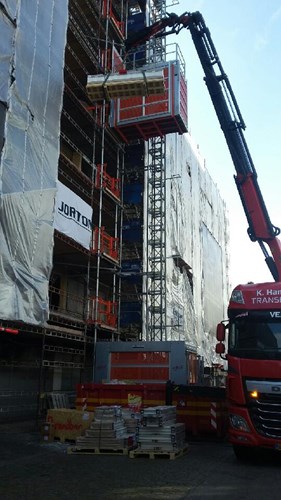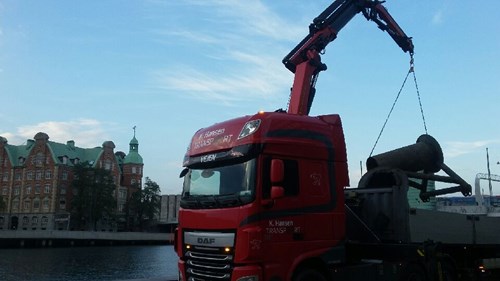 Our flexibility is unique and our prices are competitive. The customer only pays for the used space on the leave.
The driver team have the right training and extensive experience og delivery on construction sites and solving difficult tasks.
Our route covers all of Denmark, where we can deliver to all corners of the country within a few days with the crane.